| | |
| --- | --- |
| + | This article is settled on Earth 5.1, a technological and updated version of Earth. |
Federation of Lactia was a coallition between many solar sytems of the Milk Way. Anyways, it was invaded by Kingdom of Dimmin and Pluto and allies during the Counter Offensive of Summer.
Solar Systems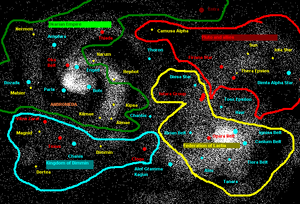 It was the smallest stellar organization, including only 200 solar systems.